Note: We hold our management seminars during times of festivals
and holiday celebrations because we like parties and festivals.
Man muss die Feste feiern vie sie fallen!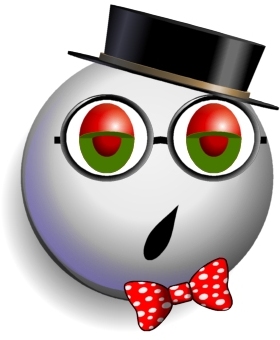 Mr. Mallow

Look for Mr. Mallow on all of our products, including on the Judges caps, shirts and aprons, as well as on our marketing correspondence and all of our products in the NMRI Online Store.
Join NMRI today!
Mr. Mallow Speaks out
---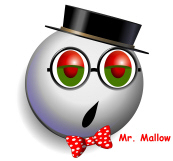 I am proud to be selected as the mascot for the NMRI. I and my wife, Marsha Mallow, begin each day wondering if it might be our last. Oh yes, it is nice being the NMR Institute's mascot and icon. And the benefits are wonderful. But it can be tough sometimes being a tasty little marshmallow that everyone wants to meet. Although, it sure does beat having a sharp stick poked in my eye, and then being roasted over a hot campfire and eaten!